Mobile Radios
MOTOTRBO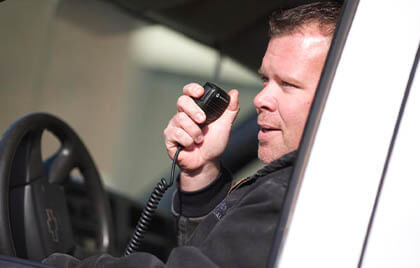 With advanced technology for higher levels of performance and productivity, MOTOTRBO is what you need to keep your people connected, everywhere they go. With double the capacity in digital mode, improved audio clarity, and integrated data applications, MOTOTRBO mobile radios are part of the system revolutionizing the way professionals communicate.
When workers are doing road repairs, technicians are repairing electrical lines, or security personnel are patrolling parking lots, MOTOTRBO™ mobile radios will keep your teams connected. No matter how dispersed your organization is, you'll be able to keep track of everyone and keep in touch at all times.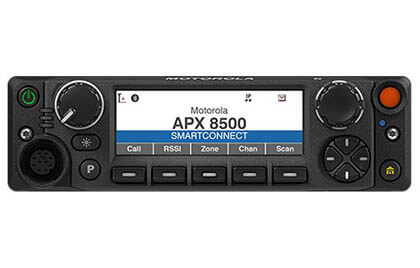 APX™ P25
Whether you're a state trooper, firefighter, law enforcement officer or highway maintenance technician, people count on you to get the job done. There's no room for error. This is mission critical. APX™ radios exist for this purpose. They're designed to be reliable and to optimize your communications, specifically in extreme environments and during life-threatening situations.
In-Car Video
WatchGuard 4RE® In-Car Video Camera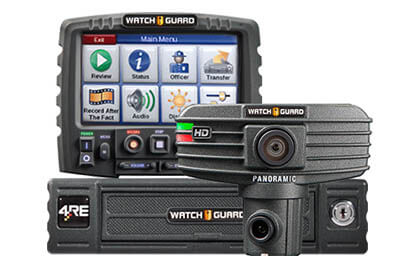 It's more important than ever to capture video evidence of law enforcement operations - so make sure you use a system you can trust. The WatchGuard 4RE is designed from the ground up for the rigors of a public safety environment. It's easy to install and easy to operate, with the built-in intelligence to help your officers stay safe and efficient. That's why it's the leading in-car video system on the market today.
Product Features
Wide choice of cameras and installation options
Intuitive, icon-driven UI, with direct action keys
Record-after-the-Fact, for post-incident retrieval
Seamless integration with V300 body-worn cameras
License plate recognition, for actionable data
Event-based resolution, for storage efficiency
Secure backup, cellular upload and live-streaming
Dual-drive architecture, for maximum flexibility
Please Contact Us for more information.