Consoles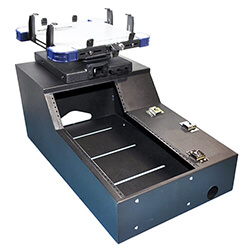 Jotto Desk's consoles mount radio, communications, siren, and light control equipment, while promoting safety by allowing officers, firefighters, and paramedics to keep their eye on the road. Customizable compartments can be used to protect equipment to make use of the cab most effectively.
Partitions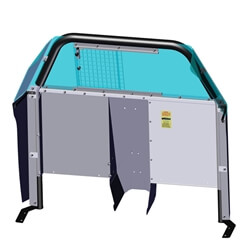 Keep your officers safe while transporting prisoners with Jotto Desk's line of vehicle partitions. Our system allows your department to configure the partition to maximize the officer's workspace while providing safe transport of prisoners. The partition's no holes drilled system makes installation fast and easy and is side curtain airbag compliant.
About Jotto Desk
Jotto Desk works to redefine the mobile workspace and expand its' portfolio of high quality products and ability to deliver maximum value to customers.
Please Contact Us for more information.