Mounting Solutions
Consoles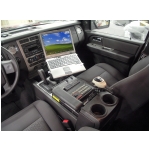 Havis Consolidator® consoles are ergonomically designed to make your equipment easy to see, reach, and operate while creating additional space and comfort.
Vehicle Specific consoles attach directly to or replace existing OEM console mounts for easy installation and no permanent modification to your vehicle.
Angled Heavy Duty Consoles are the strongest and safest mounting solution for your mobile office.
Prisoner Transport Solutions
Havis Prisoner Transport Systems easily convert cargo and passenger vans into heavy-duty inmate transports while ensuring officer and passenger safety.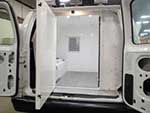 Cargo Van Inserts
Offered in 80", 100" and 120" lengths and one to three compartment options, these inserts not only help transport people but can also be used for evidence or storage.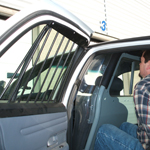 Window Guards
Havis interior window guards are designed specifically for each make and model vehicle. The guards are designed to fit to the interior window frame around the window.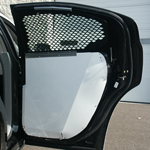 Door Panels
Havis interior door panels make doors safer for handling both prisoners and dogs. They are easy to install and clean while blocking back seat passengers' access to lock mechanisms.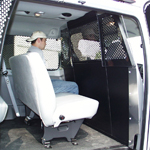 Partitions
Havis passenger van partitions quickly convert your full-size Ford or Chevrolet passenger van into a prisoner transport. Front, middle and rear partitions are available and fit the van contour from floor to ceiling.
K9 Transport Solutions
Vehicle Inserts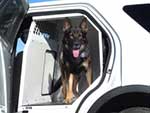 Havis' award winning K9 inserts are custom designed for each vehicle they serve. In addition to rounded corners and heavy-duty white powder coat finish, they feature large side openings for improved canine entry and exit as well as easy access for cleaning.
Available for both sedans and SUVs, Havis has 30 different models of K9 inserts, including a combination prisoner/K9 transport for SUVs. These dual-purpose inserts allow you to carry both a K9 partner and a prisoner in one vehicle.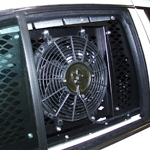 K9 Vehicle Accessories
Additional K9 transport options and accessories are available, including air circulating fans and door pop/heat alarm systems that ensure your dog's safety while on duty.
Please Contact Us for more information.